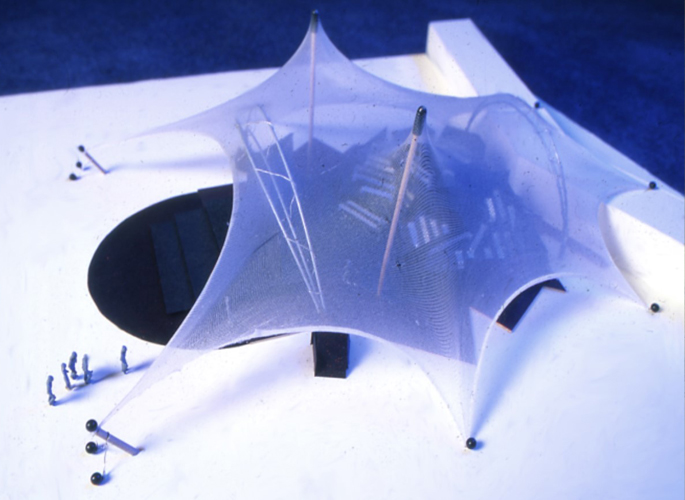 Royal Armouries Fort Nelson
New visitor orientation building, multi-purpose auditorium and exhibition interpretation
A submission to the Heritage Lottery Fund by TPS Dangerfield
1988
Fort Nelson is a Scheduled Ancient Monument.
A proposal for a tensile fabric auditorium, orientation and lecture space located in the centre of the parade ground to become the centre-piece of
an extensive re-interpretation
of 'The Big Guns' a permanent collection of over 350 items of artillery from pre-gunpowder siege machines to modern
super guns.
Status - unrealised.