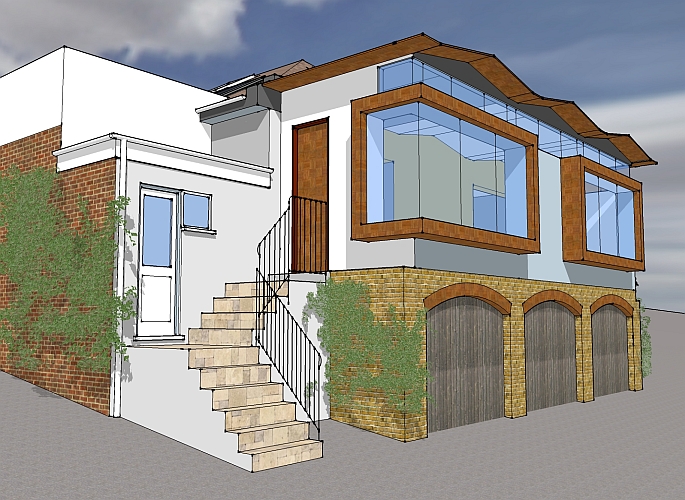 Garden room extension
Cuffley Herts.
Demolition of existing conservatory and construction of extension on retained brick undercroft
The existing 20 year old timber conservatory was in very poor condition and although double-glazed was prone to overheating in the summer and cold in winter.

Planning consent was secured for demolition of the conservatory and replacement with a bespoke garden room.

The original proposals for a copper roof 'floating' above a glass clerestory and copper-clad window surrounds were scaled back on grounds of cost and the extension was constructed with a timber frame and insulated render cladding.