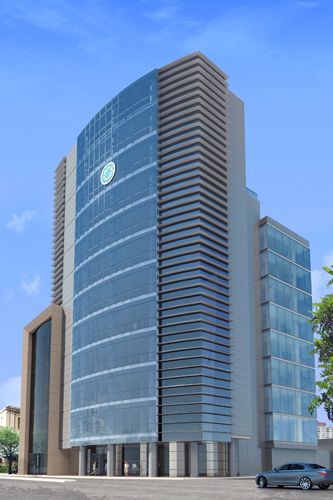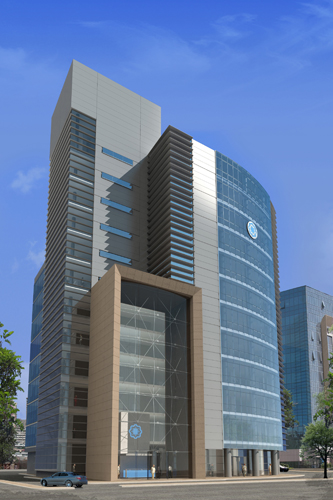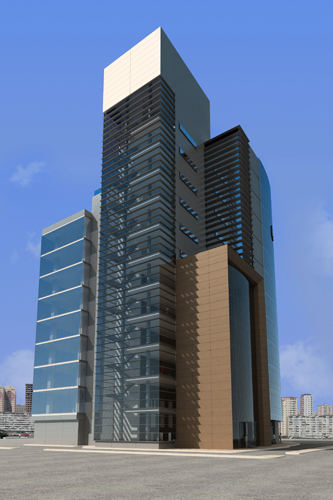 Bank HQ Baku Azerbaijan
A flagship headquarters for the International Bank of Azerbaijan
Project undertaken in association with TTMG International. The design team worked in London and the development was project-managed by a Russian contractor based in Baku.
Rapidly outgrowing their original building the Bank acquired an adjoining site.
TTMG International were commissioned to design the new building which features 10 floors of trading facilities over 3 floors of basement parking, a double-height retail bank on the ground floor and the Chairmans' suite, conference facilities and staff restaurant on the upper floors with stunning views of the Caspian Sea.